Sign up and receive a free cleaning estimate
There's no doubt that office cleaning can benefit businesses in countless ways. It rids work areas of bacteria that can make employees sick, and improves productivity by eliminating clutter.
But have you ever thought about how you can clean things up at the office in other ways? Or sought out other ways to make the working environment for employees more positive—a place they want to come every day?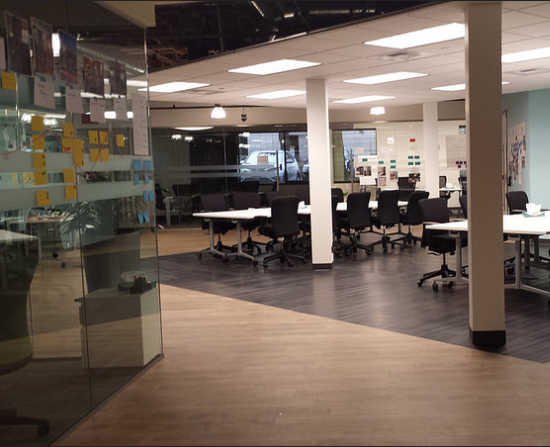 It's not easy, but with a few observations and small changes, you can make the office a more enjoyable place for you and your employees.
Workers often get burnt out. The problem is, many feel overworked and underpaid, which can have serious effects on the quality of work they submit.
Your first office cleaning task should be to take a look at the amount of work each employee is responsible for.
Talk with your team and ask them to list their tasks and prioritize them. Reevaluate which of them should require more time for better value, and which could be slowing down workers. Make adjustments where necessary. It's okay to re-delegate work.
Office cleaning can stretch far beyond physical aspects of the building. It can also mean weeding out the negativity, and making attempts to maximize employee satisfaction.
By listening to your employees, remaining open-minded, and making a few small changes, you can create a work environment to be proud of. When it does come to physical office cleaning, Swinton Building Services is the superior choice.
For further information on our specialist cleaning services including:
Retail Cleaning, Commercial Cleaning Services, Restaurant Cleaning, Industrial Cleaning, Green Cleaning, Construction Cleaning, Carpet Care, Floor Care and Window Cleaning Services in Edmonton AB. Edmonton Janitorial Cleaning Services-Industrial Cleaning Services in Edmonton, Edmonton Commercial Cleaning Services, Sparkling Clean Office Cleaning Services in Edmonton, Edmonton Retail Cleaning.
Our cleaning experts are awaiting your call on 780-939-2799 and can be contacted 24 hours per day and 365 days per year. Alternatively, you can contact us through our website Swinton Building Services.

Sign up or Call for your FREE Cleaning Estimate!!!